Playlist Grundfunk 6.12.2020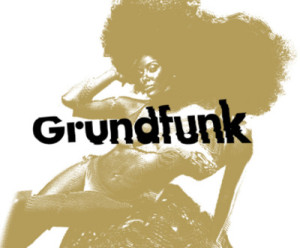 763. rundfunk @ ČRo Radio Wave
DJ Maceo & Viktor Mašát

Music from The Hang od Briana Culbertsona v Grundfunku
V playlistu aktuálního vysílání byl mimo jiné projekt North N South, The Allergies s novým singlem Jumping Off nebo výběrovka z labelu Big Crown Records, který otevírá své trezory a věnuje se uskupení Lee Fields & The Expressions.
Brian Culbertson od května pravidelně každý pátek vysílá pořad The Hang, v rámci kterého se pochopitelně také hraje hudba. V tomto týdnu nejenom premiéroval 30. díl, ale také vydal CD věnované právě tomuto pořadu. A nakonec pravidelná rubrika Groove Window, která tentokrát představila eponymním debutem americkou zpěvačku Carly Johnson.
NORTH N SOUTH – Sweet Love feat. Vanessa Haynes (Main Vocal Mix) _ 2020 Future Spin Records 6:02
STEVEN STONE & PETE SIMPSON – Sometimes (Opolopo Remix) _ 2020 Soul Deluxe 5:57
THE ALLERGIES – Jumping Off feat. Andy Cooper _ 2020 Jalapeno Records 3:16
LOUIE VEGA, DJ JAZZY JEFF – I Can't Stop (7 Version) _ Nervous Records 3:55
PRINCE – I Need A Man _ 2020 Sign O' The Times (Super Deluxe Edition) _ NPG Records 5:29
TUXEDO – Doin' My Best _ 2020 The Best Of Tuxedo _ Funk on Sight 3:33
MICHAEL VIKTOŘÍK – Hej Mr.DJ _ Michael Viktořík 6:29
LUTHER VANDROSS – Ain't No Stoppin' Us Now _ Epic 4:42
HEATWAVE – Slip Your Disc To This (Joey Negro Edit) _ Z Records 4:54
WATER SEED – Redline _ 2020 Water Seed Music Group 3:31
BRIAN CULBERTSON – It's Friday Night with Opening Drone _ 2020 Music from The Hang _ BCM Entertainment 1:28
BRIAN CULBERTSON – Keep Movin' feat. Marcus Anderson _ 2020 Music from The Hang _ BCM Entertainment 5:17
BRIAN CULBERTSON – It's Monday Night _ 2020 Music from The Hang _ BCM Entertainment 1:00
BRIAN CULBERTSON – Let's Go feat. Eric Darius _ 2020 Music from The Hang _ BCM Entertainment 4:37
BRIAN CULBERTSON – Stars and Stripes Forever _ 2020 Music from The Hang _ BCM Entertainment 2:07
BRIAN CULBERTSON – It's Friday Night _ 2020 Music from The Hang _ BCM Entertainment 1:22
LEE FIELDS & THE EXPRESSIONS – Do You Know _ 2020 Big Crown Vaults Vol. 1 _ Big Crown Records 3:29
HAROLD MELVIN & THE BLUE NOTES – The Love I Lost _ Philadelphia International Records 6:20
HORNDOGZ – Jus' Wanna Play feat. Breis _ 2017 Uptone Records 5:51
BUSCRATES – Eight-Nine feat. Sally Green _ 2020 Blasting Off _ Bastard Jazz Recordings 3:15
Groove Window
CARLY JOHNSON – I Don't Care (Zirophux) _ 2020 Carly Johnson _ Matt Anthony's Record Label 3:51
CARLY JOHNSON – Eternally Hopeful _ 2020 Carly Johnson _ Matt Anthony's Record Label 4:52
DR PACKER – Get Some Soul _ 2020 single _ M2MR 6:13
LEE RITENOUR – Couldn't Help Myself _ 2020 Dreamcatcher _ Mascot Label Group / The Players Club 4:30
GENE HARRIS – Theme for Relana _ 1976 Blue Note 6:28
Photo Galleries
| | | |
| --- | --- | --- |
| | 25-Čvc-2012 03:15, OLYMPUS IMAGING CORP. VG160,X990,D745 , 3.1, 6.4mm, 0.1 sec, ISO 1600 | 25-Čvc-2012 03:15, OLYMPUS IMAGING CORP. VG160,X990,D745 , 3.1, 6.4mm, 0.1 sec, ISO 1600 |
| 25-Čvc-2012 03:54, OLYMPUS IMAGING CORP. VG160,X990,D745 , 3.4, 8.3mm, 0.077 sec, ISO 1600 | 25-Čvc-2012 03:54, OLYMPUS IMAGING CORP. VG160,X990,D745 , 2.9, 5.5mm, 0.067 sec, ISO 1600 | 25-Čvc-2012 03:55, OLYMPUS IMAGING CORP. VG160,X990,D745 , 2.8, 4.7mm, 0.067 sec, ISO 1600 |