Playlist Grundfunk 5.6.2022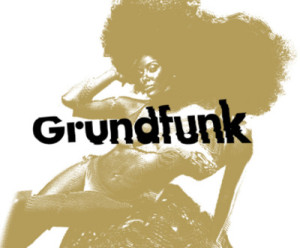 838. rundfunk @ ČRo Radio Wave
DJ Maceo & Viktor Mašát

GRUNDFUNK uctil památku Bernarda Wrighta
V pouhých 58 letech svět navždy 19. května opustil hudební skladatel, klávesista a zpěvák Bernard Wright. A protože jde o né úplně známou osobnost hudebního světa, která si zaslouží vzpomenout, věnovali jsme mu část vysílání a zahráli z jeho sólových desek i projektu Too Bad – tria muzikantů, jehož byl součástí.
Celkem čtyři nové desky jsme si alespoň trochu stihli představit, došlo tak na návrat tria The Hemiltones, které se přejmenovalo na The Ton3s, klávesista Chris Jasper zasóloval po sedmnácté s albem Raise The Bar, Princovi s kapelou Revolution znovuvyšel živák Live, což je záznam koncertu odehraný 30. března 1985 na turné k desce Purple Rain a konečně kapela Lettuce, která se vrací na scénu s albem Unify, které přijede vůbec poprvé představit v říjnu do Brna.
Když se chce, všechno jde, a tak po nemastném, neslaném albu Thank You z loňského podzima máme před sebou najednou znovuzrozenou Dianu Ross se singlem Turn Up The Sunshine k do kin chystanému novému filmu s Mimoni. Stačilo přitom pouze a jenom vybrat dobrou produkci a spolupracovníky, tak jako v tomto případě, kdy vypomohli australští Tame Impala. A Austrálie byla v rámci vysílání zmíněna ještě při jiné příležitosti, pravidelnou rubriku Groove Window totiž obsadil tamní DJ a producent Inkswel s kapelou The Snaglepuss.
THE BIG HUSTLE – Something Blue feat. Julie Erikssen & Mark Letieri (Leeroy Davis Remix) _ Worldwide Hustlers Music 5:28
DIANA ROSS – Turn Up The Sunshine feat. Tame Impala _ 2022 Minions – The Rise of Gru OST _ Universal Music 3:49
IDA NIELSEN – Sunshine _ 2022 single _ Ida Nielsen 3:02
ROY AYERS – Can't You See Me _ 1979 Polydor 6:30
B. BRAVO – Moon Bounce _ 2022 Vizionz _ Bastard Jazz Recordings 4:13
BERNARD WRIGHT – Master Rocker _ 1981 'Nard _ Arista 3:17
BERNARD WRIGHT – We're Just the Band _ 1981 'Nard _ Arista 3:03
BERNARD WRIGHT – Funky Beat _ 1983 Funky Beat _ Arista 5:41
BERNARD WRIGHT – Killin' Me _ 1985 Mr. Wright _ Manhattan Record 4:23
BERNARD WRIGHT – Can't Turn Back _ 1991 Brand New Gospel Format _ Frontline Records 3:41
TOO BAD – Too High _ 1999 Back To Our Roots Vol. 1 _ Benga/Juna 5:17
TOWER OF POWER – Soul With a Capital S _ 1993 Epic 4:55
PHILIP LASSITER – Magic Wondle _ 2014 Philthy _ GroundUP 4:18
LETTUCE – Keep That Funk Alive feat. Bootsy Collins _ 2022 Unity _ Round Hill Records 4:21
Groove Window
INKSWEL & THE SNAGLEPUSS – How I Feel feat. Amp Fiddler _ 2022 Chasing Infinity _ Cosmocities Records 6:17
INKSWEL & THE SNAGLEPUSS – Cosmic Love Affair feat. Erik Rico, Kaidi Tatham _ 2022 Chasing Infinity _ Cosmocities Records 5:14
MIKE THEODORE ORCHESTRA – Belle Boogie _ 1977 Westbound Records 6:00
RICHARD BONA – Duuru Wakani feat. Oumou Sangaré _ 2022 single _ Richard Bona 4:07
Live Cut
PRINCE AND THE REVOLUTION – Irresistible Bitch _ 2022 Live _ NPG Records 1:53
PRINCE AND THE REVOLUTION – Possessed _ 2022 Live _ NPG Records 4:24
PRINCE AND THE REVOLUTION – How Come U Don't Call Me Anymore _ 2022 Live _ NPG Records 5:10
PRINCE AND THE REVOLUTION – Let's Pretend We're Married _ 2022 Live _ NPG Records 4:19
CHRIS JASPER – Raise the Bar _ 2022 Raise the Bar _ Gold City Records 3:51
THE TON3S – Don't Let Him feat. Snoop Dogg _ 2022 We Are The Ton3s _ Ghetto Allstars 4:07
Photo Galleries
| | | |
| --- | --- | --- |
| | 25-Čvc-2012 03:15, OLYMPUS IMAGING CORP. VG160,X990,D745 , 3.1, 6.4mm, 0.1 sec, ISO 1600 | 25-Čvc-2012 03:15, OLYMPUS IMAGING CORP. VG160,X990,D745 , 3.1, 6.4mm, 0.1 sec, ISO 1600 |
| 25-Čvc-2012 03:54, OLYMPUS IMAGING CORP. VG160,X990,D745 , 3.4, 8.3mm, 0.077 sec, ISO 1600 | 25-Čvc-2012 03:54, OLYMPUS IMAGING CORP. VG160,X990,D745 , 2.9, 5.5mm, 0.067 sec, ISO 1600 | 25-Čvc-2012 03:55, OLYMPUS IMAGING CORP. VG160,X990,D745 , 2.8, 4.7mm, 0.067 sec, ISO 1600 |