Playlist Grundfunk 21.6.2020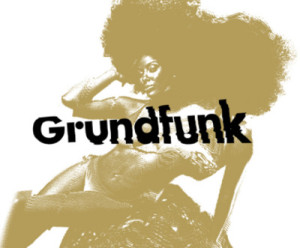 742. rundfunk @ ČRo Radio Wave
DJ Maceo & Viktor Mašát

Léto budiž zahájeno v Grundfunku
Ve vyletněném playlistu dostalo prostor hned několik aktuálních singlových novinek.
V předpremiéře jste slyšeli první single With The Music z debutové desky Matt Johnsona a dále ukázku z EP Cosmic Mind od losangeleského DJje a producenta B.Bravo, nebo titulní skladbu Tinted Sky, ze třetí sólové desky, za kterou stojí Bluey aka Jean-Paul Maunick. Pravidelná rubrika Groove Window představila italského umělce Federico Simonetta, který vystupuje pod uměleckým jménem Fred Simon.
A konečně po několika měsících, jsme vás také zvali na koncerty! Konkrétně na troják kapely J.A.R., který proběhne od úterý do čtvrtka v rámci letní open air scény na pražském Výstavišti, nebo na čtvrteční koncert party Top Dream Company do Brna na Moravské náměstí.
OPOLOPO – Stay This Way feat. Angela Johnson (Original Mix) _ 2020 Reel People Music 7:14
DIMITRIS & SULENE – Ride on Love _ 2020 Splash Blue 3:51
MATT JOHNSON – With the Music (Radio Edit) _ 2020 Splash Blue 3:53
DONNY HATHAWAY – Someday We'll All Be Free (The Reflex Revision) _ Rhino Atlantic 7:48
THE BROTHERS JOHNSON – Right On Time _ 1977 A&M Records 3:23
B. BRAVO – Come Thru On Tha One _ 2020 Cosmic Mind _ Bastard Jazz Recordings 4.56
J.A.R. – Vidět Boha konec světa _ 2011 Sony Music Entertainment 5:28
L.T.D. – Burnin´Hot _ 1981 A&M Records 6:02
JOHNNY HAMMOND – Los Conquistadores Chocolates (Moplen Dizco Delight Part 2) _ 2020 High Fashion Music 7:57
BLUEY – Tinted Sky _ 2020 Tinted Sky _ Splash Blue 3:26
LAURA VANE & THE VIPERTONES – Beat Junkie _ 2020 Beat Junkie EP _ Social Beats Records 3:23
CHROMEO – Clorox Wipe _ 2020 Quarantine Casanova _ Chromeo Recordings, Inc. 4:28
SMOOVE & TURRELL – Still Don't Know _ 2020 Stratos Bleu _ Jalapeno Records 5:10
NATE WILLIAMS – What Can I Do feat. Horn House _ 2020 Nate Williams 4:53
THE BRAND NEW HEAVIES – The Beak _ 2020 TBNH – The Funk _ Acid Jazz Records 5:51
DAYTON – Eyes On You _ 1980 Capitol Records 6:40
TOP DREAM COMPANY – Thats Funk _ 2017 Harmy Music Records 5:06
Groove Window
FRED SIMON – Another Picture feat. Amalia (Buscrates Remix) _ 2020 Elsewhere EP _ Inner Ocean Records 4:20
FRED SIMON – Forward feat. Nanna.B _ 2020 Elsewhere EP _ Inner Ocean Records 4:01
QUINCY JONES – Betcha Wouldn't Hurt Me feat. Mary J. Blige, Q-Tip, And Alfredo Rodriguez _ 2010 Q Soul Bossa Nostra _ Interscope Records 6:56
ROY AYERS, ADRIAN YOUNGE & ALI SHAHEED MUHAMMAD – African Sounds _ 2020 Jazz Is Dead 2 _ Jazz is Dead 3:06
JARROD LAWSON – Embrace What We Are _ 2020 Dome Records 5:50
Photo Galleries
| | | |
| --- | --- | --- |
| | 25-Čvc-2012 03:15, OLYMPUS IMAGING CORP. VG160,X990,D745 , 3.1, 6.4mm, 0.1 sec, ISO 1600 | 25-Čvc-2012 03:15, OLYMPUS IMAGING CORP. VG160,X990,D745 , 3.1, 6.4mm, 0.1 sec, ISO 1600 |
| 25-Čvc-2012 03:54, OLYMPUS IMAGING CORP. VG160,X990,D745 , 3.4, 8.3mm, 0.077 sec, ISO 1600 | 25-Čvc-2012 03:54, OLYMPUS IMAGING CORP. VG160,X990,D745 , 2.9, 5.5mm, 0.067 sec, ISO 1600 | 25-Čvc-2012 03:55, OLYMPUS IMAGING CORP. VG160,X990,D745 , 2.8, 4.7mm, 0.067 sec, ISO 1600 |