Playlist Grundfunk 20.12.2020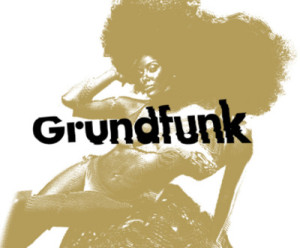 765. rundfunk @ ČRo Radio Wave
DJ Maceo & Viktor Mašát

Grundfunk nadělil Country Funk
Poslední předvánoční vysílání Grundfunku je tady a s ním i první várka vánočních skladeb, opepřená dnes i country funkem. Na vánoční párty nás vemou The New Power Generation, Ida Nielsen letos předělala svou klasiku You Can't Fake The Funk do vánoční podoby a s vánoční skladbou přichází například i Jacob Collier.
Pravidelná rubrika Groove Window představila uskupení Amrod Band, spolupracovníky Freda Wesleyho, Pee Wee Ellise a Maceo Parkera. DJ Maceo a Viktor Mašát přejí příjemný groovy poslech a pěkné svátky.
EARTH, WIND & FIRE – Sleigh Ride _ 2014 Holiday _ Sony Music 2:54
MICKY MORE & ANDY TEE – Time feat. Angela Johnson (Record Store Day 2020 Mix) _ 2020 Groove Culture 6:45
MONKEY BUSINESS – We Are Too Nice _ 2018 Bad Time For Gentlemen _ Warner Music 5:48
PURPLE DISCO MACHINE – Exotica feat. Mind Enterprises _ 2020 Sweat It Out 6:24
B.T. EXPRESS – Everything Good To You (Ain't Always Good For You) _ 1974 Scepter Records 2:58
PETE ROCK WITH SOUL BROTHERS – Told Y'all _ 2020 PeteStrumentals 3 _ Tru Soul Records 3:32
PETE ROCK WITH SOUL BROTHERS – So Good _ 2020 PeteStrumentals 3 _ Tru Soul Records 2:15
BOOTSY COLLINS – Chestnuts (AKA The Christmas Song) _ 2006 Shout! Factory 5:00
GEORGE CLINTON – Break My Heart (Stop-Tha-Bleedin' Remix) _ 1996 Capitol 4:56
Groove Window
AMROD BAND WITH FRED WESLEY – Everywhere is Outta Town _ 2020 Amrod Band with Fred Wesley 4:43
AMROD BAND WITH FRED WESLEY – What the Funk _ 2020 Everywhere is Outta Town _ Amrod Band with Fred Wesley 6:08
AMROD BAND WITH FRED WESLEY – Country Funk Music _ 2020 Everywhere is Outta Town _ Amrod Band with Fred Wesley 3:37
THE O'JAYS – Put Our Heads Together _ Philadelphia International Records 6:11
NEW POWER GENERATION – Christmas Party _ 2020 New Power Generation 3:10
IDA NIELSEN & the Funkbots – You Can't Fake the Funk (Xmas Edition) _ 2020 Ida Nielsen 3:05
GREGERS – Stranded (In The Snow) _ 2017 Sound Seduction 2:58
PJ MORTON – White Christmas _ 2020 Christmas With PJ Morton (Deluxe Edition) _ Morton Records 5:22
JACOB COLLIER – The Christmas Song (Chestnuts Roasting On An Open Fire) _ 2020 Hajanga Records 5:46
FRANK MCCOMB – Christmas 2020 feat. Najee _ Boobeescoot Music 4:07
THE BROTHERS JOHNSON – Celebrations _ Light Up The Night _ 1980 A&M Records 4:18
INCOGNITO – Love Joy Understanding _ 2008 Dome Records 6:42
RAUL MIDÓN – Bottom Cycle Blues _ 2020 ReKondite Records 3:50
AL GREEN – Before The Next Teardrop Falls _ Fat Possum 3:35
THE IMPRESSIONS – Mighty Mighty (Spade And Whitey) _ 1969 Curtom 2:16
Photo Galleries
| | | |
| --- | --- | --- |
| | 25-Čvc-2012 03:15, OLYMPUS IMAGING CORP. VG160,X990,D745 , 3.1, 6.4mm, 0.1 sec, ISO 1600 | 25-Čvc-2012 03:15, OLYMPUS IMAGING CORP. VG160,X990,D745 , 3.1, 6.4mm, 0.1 sec, ISO 1600 |
| 25-Čvc-2012 03:54, OLYMPUS IMAGING CORP. VG160,X990,D745 , 3.4, 8.3mm, 0.077 sec, ISO 1600 | 25-Čvc-2012 03:54, OLYMPUS IMAGING CORP. VG160,X990,D745 , 2.9, 5.5mm, 0.067 sec, ISO 1600 | 25-Čvc-2012 03:55, OLYMPUS IMAGING CORP. VG160,X990,D745 , 2.8, 4.7mm, 0.067 sec, ISO 1600 |