North Sea Jazz 2018 a Ladies of Soul @ Grundfunk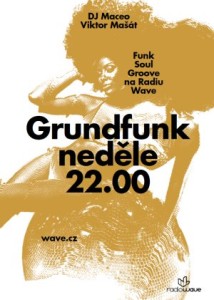 RADIO WAVE – Digitální stanice Českého rozhlasu pro mladé posluchače. Vysíláme v DAB+, DVB-T, kabelové televizi, na satelitu, v IPTV a na internetu.

Holandská edice Grundfunku zmínila některé z vystupujících na letošním ročníku North Sea Jazz festivalu a také přinesla rozhovor s Candy Dulfer o každoročním vystoupení uskupení Ladies of Soul, včetně ukázek části záznamu z letošního ročníku této show.
Photo Galleries
| | | |
| --- | --- | --- |
| | 25-Čvc-2012 03:15, OLYMPUS IMAGING CORP. VG160,X990,D745 , 3.1, 6.4mm, 0.1 sec, ISO 1600 | 25-Čvc-2012 03:15, OLYMPUS IMAGING CORP. VG160,X990,D745 , 3.1, 6.4mm, 0.1 sec, ISO 1600 |
| 25-Čvc-2012 03:54, OLYMPUS IMAGING CORP. VG160,X990,D745 , 3.4, 8.3mm, 0.077 sec, ISO 1600 | 25-Čvc-2012 03:54, OLYMPUS IMAGING CORP. VG160,X990,D745 , 2.9, 5.5mm, 0.067 sec, ISO 1600 | 25-Čvc-2012 03:55, OLYMPUS IMAGING CORP. VG160,X990,D745 , 2.8, 4.7mm, 0.067 sec, ISO 1600 |