Grundfunk presents interview with SMOOVE & TURRELL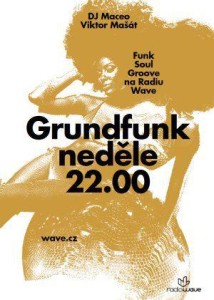 RADIO WAVE – Digitální stanice Českého rozhlasu pro mladé posluchače. Vysíláme v DAB+, DVB-T, kabelové televizi, na satelitu, v IPTV a na internetu.

Smoove and Turrell slaví 10 let na scéně, což si žádá mimo jiné výběrové album Solid Brass – 10 Years of Northern Funk, které vychází v nejbližších dnech. S touto dvojicí jsme měli možnost mluvit v rámci jejich koncertu v pražském Rock Café a tak očekávejte rozhovor a výběr skladeb, který pro vás Smoove and Turrell připravili.
Photo Galleries
| | | |
| --- | --- | --- |
| | 25-Čvc-2012 03:15, OLYMPUS IMAGING CORP. VG160,X990,D745 , 3.1, 6.4mm, 0.1 sec, ISO 1600 | 25-Čvc-2012 03:15, OLYMPUS IMAGING CORP. VG160,X990,D745 , 3.1, 6.4mm, 0.1 sec, ISO 1600 |
| 25-Čvc-2012 03:54, OLYMPUS IMAGING CORP. VG160,X990,D745 , 3.4, 8.3mm, 0.077 sec, ISO 1600 | 25-Čvc-2012 03:54, OLYMPUS IMAGING CORP. VG160,X990,D745 , 2.9, 5.5mm, 0.067 sec, ISO 1600 | 25-Čvc-2012 03:55, OLYMPUS IMAGING CORP. VG160,X990,D745 , 2.8, 4.7mm, 0.067 sec, ISO 1600 |